[Labels Pro] How to create shipping labels?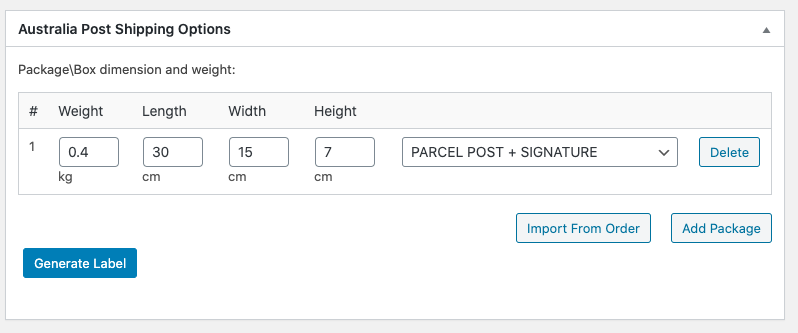 The creating labels form exist in the order page.
Please, notice that the creating labels form only available for orders that were calculated using the contracted prices.
You can create as many packages as you can for the order. For each package, a shipment and a label will be created in your Australia Post account.
After clicking on Generate Label, you will get to download the generated label (PDF) and print them.
You will also get the tracking events in the same box after creating the shipments. The tracking events will also be added to the customer account area.