How to activate your plugin license
After installing the plugin. Please, go to WooCommerce » Settings » Shipping » Shipping Zones. Then add Australia Post to one of the zones, then you can access the settings page by clicking on the added shipping method.
You'll be redirected to the activation page:

The page will ask you to fill your license key, you can find your license key in your purchase history page, scroll down to your purchase and click on "View License". An alternative is your purchase receipt email, which looks like this: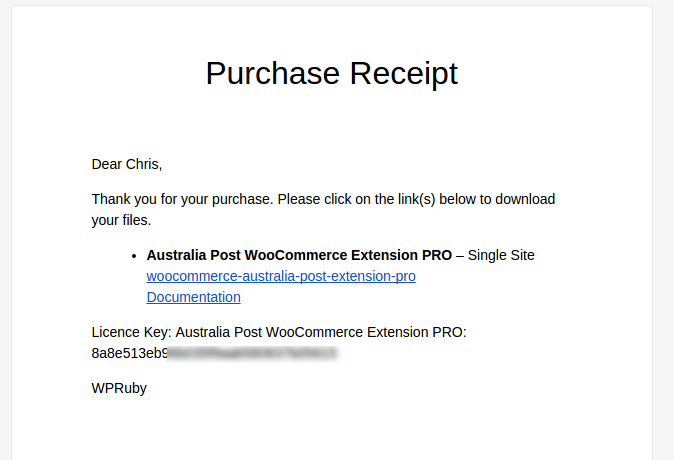 Copy your license key and paste it in the activation page and then click on "Save Changes". The page will inform you that you successfully activated your license. Now, you can get back to the plugin's settings page and configure it as you wish.