After one year of development, we are happy to announce the release of LabelPass, and we are eager to hear your feedback about it. LabelPass will allow you to integrate with your multiple online stores and generate shipping labels for domestic and international shipping that integrate with your MyPost Business or eParcel accounts from one dashboard.
LabelPass was built to manage the shipping of all of your orders from multiple online stores and channels in one place. You can also create orders directly from the LabelPass dashboard.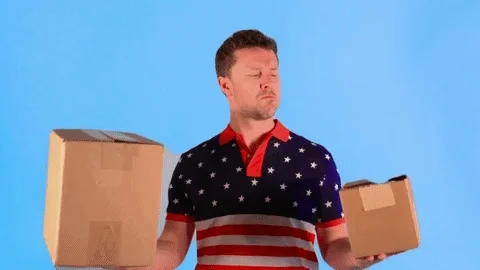 Creating Labels
LabelPass integrates with Australia Post services MyPost and eParcel to allow you to create shipping labels seamlessly using your account contract rates.
Create Shipping Orders
You can also create pickup orders for the packages you created, LabelPass supports MyPost pickup orders and printing shipping manifests from your LabelPass account.
Tracking Packages
Always keep track of your in-transit packages, LabelPass will let you know of the tracking events and generate a shareable link for tracking in case you need to send it to your customers. It will also update the store's order with the tracking number for your customers. Moreover, LabelPass will mark the orders automatically as delivered when Australia Post delivers the package.
Shipping Calculator and Arrival Estimator
LabelPass contains useful tools for online shop owners such as an in-place shipping calculator based on your Australia Post account and an arrival estimator to estimate how long will your package take to reach your customers.
Multiple Integrations
Other than MyPost Business and eParcel integrations, LabelPass has integrations with many eCommerce platforms such as Shopify, WooCommerce, Etsy, and Wix. We are continuously adding new integrations to make fulfilment easier and seamless.
Please, feel free to use LabelPass as your fulfilment platform. We're eager to hear what you think. Please get in touch at any time with feedback or any questions you have for us. We're all ears.